Project Management Professionals Network – Edge

+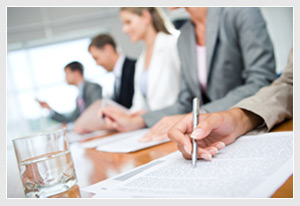 Edge+ provides professional project management resources for leading organisations in the finance and insurance sectors.
Our unique model solves the problem of finding the right person for the right project and in a timely fashion, in most cases 24 to 72 hours.
Edge+ cultivates a professional network of senior project managers and project support specialists. We don't put forward candidates that just look good on paper. Our peer referral process ensures only experienced and proven professionals are recommended.
Edge+ was created by professionals, for professionals. We understand our market and the challenges you face as a hiring manager or as a working professional. With the Edge+ model, there is no time consuming role advertising, search, sort, or artificial software driven selection processes performed by junior administrative staff.
Our rigorous and extensive vetting process has developed a network of members which includes Project Manager, Business Analyst, Portfolio Manager, Project Coordinator, Change Manager, Test Lead, PMO or Program Director. They are motivated and available, with the experience to deliver mission critical, time sensitive outcomes.
Leveraging a strong network of professionals is more effective than traditional recruitment methods because no one joins our network as an 'unknown quantity'. You can be sure that our professionals are experienced, highly skilled, knowledgeable, ethical and, above all, can think a little differently when it comes to creative solutions.
Looking for a project that needs your skills and specialised expertise?
The Edge+ network is equally focused on our individual members as well as critical and specific project requirements. As a network of professionals, we strive to create an environment of growth and support, including a variety of significant benefits and rewards.
If you are looking for a rewarding and challenging project to join, or if you are seeking an experienced project management professional, contact us to take the first steps to becoming an exclusive member of the Edge+ professional network.
A Professional Network putting the right People and the right Projects together.