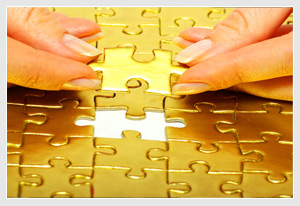 We have developed and maintain the only private professional project management network in Australia.
We recognise the challenges individual project managers and project support professionals face in this market and we recognise the difficulty in finding the right skills and talent to resource time and budget sensitive projects.
In response we have created an exclusive network of like-minded and equally experienced professionals in the industry that in fact support and refer to each other.
We create custom profiles for our members and present them across the network anonymously either to the broader group or to a specific audience. This allows the organisations looking for these prized, hard to find professionals to quickly (24 – 72 hours) access the resource that they need in an unprecedented manner.
It works both ways. Our members because they are senior delivering managers need access to the best possible talent to join their project and to do so with a referral base that can be counted on.
It is a significantly more effective approach than the traditional advertise, sort, decipher, and interpret through a third party to try and achieve either a new role to pursue or a resource to bring on board.
It is our mission to take the confusion, frustration and failure out of the process and to bring clarity and integrity back to this challenging endeavor.
We have made it simple; just become a member, include your CV or requirements brief and we will affect the rest with the help and participation of the professionals in the EDGE+ network.
A Professional Network putting the right People and the right Projects together.